About Us
Your Guide To A Stronger, Healthier Life
Giving You Your Life Back
SPORT is a premier orthopedic practice providing advanced surgical and non-surgical treatments that help active people get back to doing what they love.
You shouldn't have to feel defeated or isolated from the activities and people you enjoy because of pain.. You've suffered long enough! At SPORT Orthopedics, we will get you back in the game of life ASAP. After all, you weren't meant for the sidelines. With SPORT, you'll get affordable, same day orthopedic care and a personalized treatment plan by board certified orthopedic experts. This plan will use the same cutting-edge technology and techniques as those given to world-class athletes. Soon you'll be back to enjoying the sports, activities, and hobbies that bring you joy.
We may be industry leaders, but we never forget what matters the most – you getting back the life you love.
Board Certified
Pro Athlete Experience
1000+ Success Stories
50+ Combined Years
Our Orthopedic Specialists
Robert E. Berry, DO
Dr. Robert E. Berry is a board-certified orthopedic surgeon fellowship trained in sports medicine. He specializes in arthroscopic surgery, joint replacement, cartilage transplant, ACL reconstruction, and trauma/fractures. Dr. Berry has been the team physician for several sports teams and events, including the San Diego Chargers, NFL combines, WWE, and more. In addition, he has served as a reviewer for the American Orthopedic Society of Sports Medicine journal.
Elizabeth Garrett, MPAS, PA-C
Elizabeth Garrett is a Board-Certified Physician Assistant born and raised in Louisiana. She developed a passion for orthopedics and sports medicine early in life watching her dad coach high school football. She earned her Bachelor of Science at Louisiana State University and went on to complete physician assistant school in Baton Rouge, LA.
After graduating PA school, Elizabeth pursued a career in orthopedics and has since gained years of experience in multiple areas of the field, including orthopedic trauma, general orthopedics, sports medicine, and pediatric orthopedics. She has special interest in treating fractures and sports injuries.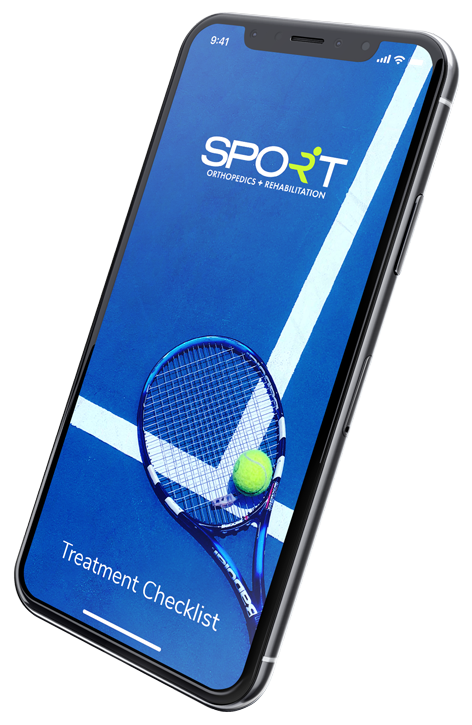 Download our Free
SPORT Treatment Sheet