About Us
Your Guide To A Stronger, Healthier Life
Giving You Your Life Back
SPORT is a premier orthopedic practice providing advanced surgical and non-surgical treatments that help active people get back to doing what they love.
You shouldn't have to feel defeated or isolated from the activities and people you enjoy because of pain.. You've suffered long enough! At SPORT Orthopedics, we will get you back in the game of life ASAP. After all, you weren't meant for the sidelines. With SPORT, you'll get affordable, same day orthopedic care and a personalized treatment plan by board certified orthopedic experts. This plan will use the same cutting-edge technology and techniques as those given to world-class athletes. Soon you'll be back to enjoying the sports, activities, and hobbies that bring you joy.
We may be industry leaders, but we never forget what matters the most – you getting back the life you love.
Board Certified
Pro Athlete Experience
1000+ Success Stories
50+ Combined Years
Our Orthopedic Specialists
Robert E. Berry, DO
Dr. Robert E. Berry is a board-certified orthopedic surgeon fellowship trained in sports medicine. He specializes in arthroscopic surgery, joint replacement, cartilage transplant, ACL reconstruction, and trauma/fractures. Dr. Berry has been the team physician for several sports teams and events, including the San Diego Chargers, NFL combines, WWE, and more. In addition, he has served as a reviewer for the American Orthopedic Society of Sports Medicine journal.
Ryan Hawkins, MPAS, PA-C
Ryan Hawkins is a certified Physician Assistant that was born and raised in North Texas. Upon graduating Sherman High School he entered the United States Army. After 8 years as a Combat Medic he was selected to attend the Inter-Service Physician Assistant School which he graduated from in 2009 with his Masters in Physician Assistant Studies. During his time in the Army he serviced in Germany, Bosnia, Ft. Campbell, KY, Iraq, Ft. Riley, KS, Afghanistan, and Ft. Richardson Alaska. Ryan retired after 20 years of service in 2017. Since retiring he worked at an Urgent Care in Palmer, Alaska prior to returning to Texas.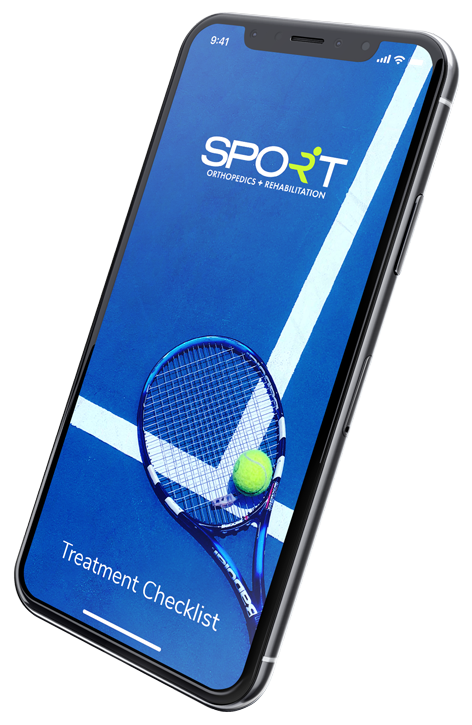 Download our Free
SPORT Treatment Sheet