Physical Therapist Team
Your Guides To A Stronger, Healthier Life

Laura Henderson, PT, DPT
Before moving to Texas, Laura was a classical ballet dancer from South Florida. After injuries caused her to change her career path, Laura earned her Bachelor of Science in Applied Physiology at Southern Methodist University.
Laura then pursued her Doctor of Physical Therapy at University of Texas Southwestern Medical Center in Dallas. Her research emphasis was on return to sport after concussion and Post-Concussive Syndrome.
She has a special interest in the outpatient orthopedic and return to sport settings. Laura tailors her treatment to meet individuals' specific goals using evidence-based practice.

Amanda Herring, PT, DPT
Born and raised in Colleyville, Texas, Amanda moved back to Dallas after two years (of long cold winters) in Boston. She grew up in the gym as a competitive gymnast for over 10 years. Injuries led to the end of her career but they also ignited her interest in physical therapy.
Amanda earned her bachelor of science in kinesiology from Texas A&M University and completed her doctor of physical therapy (DPT) at the University of St. Augustine in Austin, Texas in 2016.
Amanda has post-graduate work experience in outpatient orthopedics and was a physical therapist at Boston Sports Medicine prior to moving back to Texas. She has a special interest in sports and enjoys treating a variety of disorders ranging from traumatic injuries to post-surgical and general orthopedic conditions.
Amanda's treatment approach is holistic and tailored to each individual patient to provide the optimal outcome. She is excited to broaden her sports medicine experience and continue learning as the industry evolves.
In her spare time, Amanda loves to travel, watch sports (go Cowboys and Aggies!), and stay active through recreational sports/exercise classes.

Joel Varghese, PT, DPT
Joel earned his bachelor of science in kinesiology from Temple University in 2009 and completed his doctor of physical therapy in 2013 from Widener University in Philadelphia.
Since graduating, Joel has had the ability to work with athletes ranging from middle school to the collegiate level. He has treated various orthopedic injuries and particularly enjoys return-to-sport rehabilitation; treating neck pain, back pain, concussions, and various vestibular diagnoses; and educating athletes about ACL prevention.
Joel has been published in Orthopedic Physical Therapy Practice, the magazine of the orthopedic section of the American Physical Therapy Association, for the effects of kinesio tape on myofascial trigger point release. His treatment strategy uses evidence-based approaches in helping patients achieve their goals quicker.

Andrew Quach, PT, DPT
Andrew was raised in Allen, Texas and spent most of his years involved in sports and intensive weight training. His interest in physical therapy began in high school when he volunteered at clinics around the area and saw how transformative therapy can be for the body and soul. He always had a passion for helping others and found physical therapy as his calling to heal and serve the people around him.
Andrew earned his Bachelor of Science in Education and his Doctor of Physical Therapy at Baylor University. He enjoys treating all injuries and has a strong interest in treating low back and neck pain. Andrew utilizes evidence-based manual therapy techniques and patient-specific exercises to accelerate the return of function.
In his spare time, Andrew loves to stay active with weight training, basketball, and boxing. He also enjoys traveling and seeing the world through different lenses!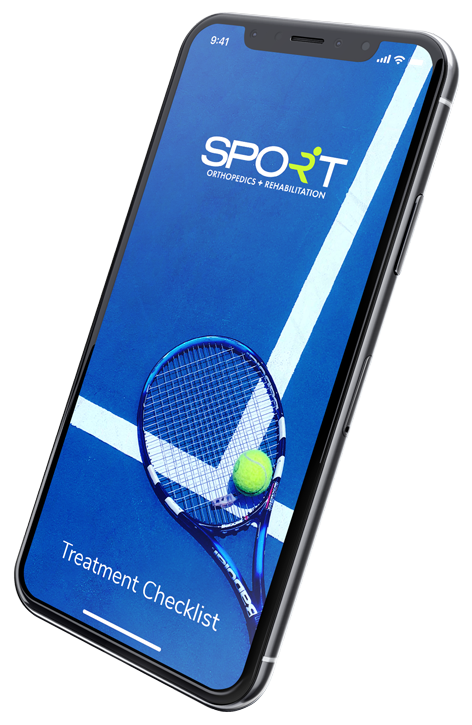 Download our Free
SPORT Treatment Sheet