Leadership Team
Your Guides To A Stronger, Healthier Life
Brooke Mullen, BS, CMA, NCT
Director of Operations

Israel Reyes: Clinic Lead
Israel grew up in El Paso, Texas. During his grade school and high school years he participated in a variety of sports including football, baseball, and track and field. It was after high school, where he moved to Tulsa, Oklahoma in 2007 to attend Spartan College of Aeronautics. After a short term at Spartan, he would later join the United States Navy and become a Hospital Corpsman. During his time in the Navy, he participated in various fields of medicine, assisting doctors and mid-levels alike. He would later find his passion in the field of Orthopedics, working with some of the best orthopedic surgeons in their respective fields, that the Pacific Fleet had to offer. He served on board the USNS comfort stationed in Naval Station Norfolk, Virginia, but has also been stationed in Naval Station Portsmouth, Naval Station Great Lakes, and Camp Lejeune in North Carolina serving along-side the United States Marine Corps. He later returned to El Paso and completed his Bachelor's of Science in Psychology at Park University, and then moved to the DFW to join the S.P.O.R.T. Team. Israel remains interested in the field of orthopedics and sports medicine, and has extensively applied his skills and knowledge to help our patients in their road to recovery.

Lauren Partridge: Patient Service Representative Lead
Lauren grew up in Paris, Texas & graduated from North Lamar High School. She then moved to Norman, Oklahoma in 2009 to attend The University of Oklahoma (Boomer Sooner!) where she was a member of Alpha Phi Sorority & completed her Bachelors Degree in Arts & Sociology. After graduation Lauren moved to Dallas, Texas & interned as a Physician Liaison & Marketing Representative. After working with patients she knew the medical field was her passion! In her spare time Lauren loves to spend time with her family back home in Paris, Travel & go to Spin Class!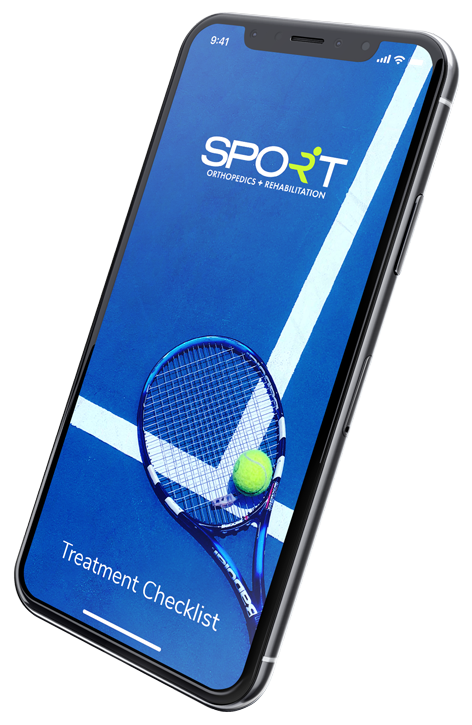 Download our Free
SPORT Treatment Sheet