Testimonials
SPORT Stories On How Our Patients Got Their Life Back
SPORT Stories
As a result of the compassionate care we deliver, we develop lasting relationships with our patients. Many times, we hear from our patients about how the doctors and staff at SPORT have helped them. For those of you we hear from, we thank you for passing along your kind words.
Here are some of our favorites:
"When I tore my ACL, I didn't know it. We went to a doctor who said I'd have to wait until I was 15 for the procedure. One day at physical therapy I was introduced to Dr. Berry and he said he could do the procedure now. This made me happy, because now I'd be able to play sports again.
Dr. Berry had me going to physical therapy three times a week. Then came the surgery. Before they started, he explained to me what they were going to do and how it worked. When I woke up, everyone came in and greeted me. Dr. Berry also came in and said the surgery was a huge success. Although I was half asleep, I was happy! After a couple more months of physical therapy, he said I was good to go. Even though I was 10, Dr. Berry treated me like an adult."
Miciah
"Dr. Berry is the absolute best sports medicine doctor our family has ever met. Our two sons play competitive soccer, as well as ride skateboards, mountain bikes, and race BMX. As a result, they've experienced injuries from time to time. From Sever's disease to Osgood-Schlatters disease, muscle strains and ligament tears, Dr. Berry has been phenomenal in his treatment.
As a former competitive athlete, Dr. Berry fully understands the desire of an athlete to get back in the game and is able to treat the athlete quickly and efficiently so that he can return to the field as quickly as possible. In one particular injury, our youngest son was experiencing severe pain in his groin and Dr. Berry was the first and only doctor to accurately diagnose a sports hernia."
Shawna
Your time at SPORT matters. Share your story with us and potential patients by submitting your testimonial answers below.
What was the problem/pain you were having?
What did the frustration feel like as you tried to rid the pain?
What was different about our service?
Take us through the moment you realized you were feeling better.
Tell us what your life looks like now that your pain/problem is gone.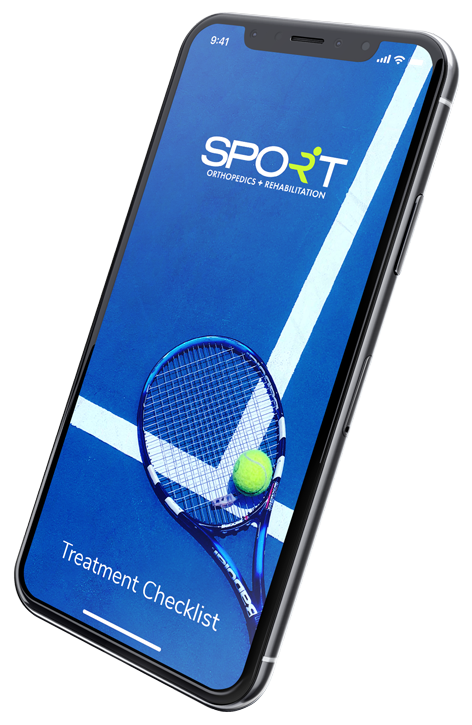 Download our Free
SPORT Treatment Sheet